CastleRock Communities – Quality Homes, Quality Experience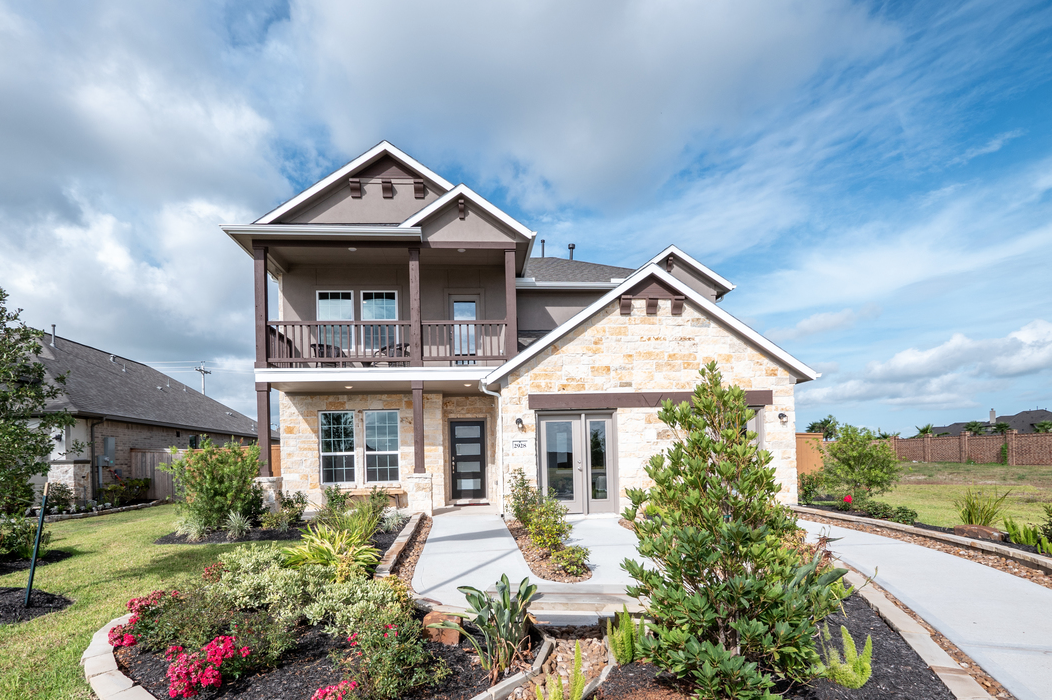 At Lago Mar, we take pride in featuring homes and floor plans from some of Houston's best homebuilders. Each is selected on merit, quality and designs, which is why CastleRock Communities fits in so well. If you are looking for a builder with a strong commitment to customer service and craftsmanship, look to CastleRock Communities.
Award-Winning Communities
With a combined total of more than 100 years of experience, CastleRock's senior management team knows what it means to provide their customers with an award-winning experience. Receiving an A+ ranking from the Better Business Bureau and a membership in the National Builder 100, CastleRock stands out amongst its peers as a builder that not only meets customers' expectations but greatly exceeds them.
Quality and Convenience
CastleRock creates homes that provide quality without sacrificing convenience. Energy-efficient, stylish homes outfitted with upscale features are their standard.
They go beyond Energy Star Certification requirements with their exclusive Energy Plus program to ensure that each home has features that are designed to save you money on utility bills and keep you and your family comfortable. With Texas' hot summers, your wallet may thank you faster than you think. When CastleRock uses the term 'energy-efficient,' they mean it.
Their dedication to quality does not stop there, however. CastleRock Communities also offers detailed customization options such as a wide range of color palettes, products and design choices. Their designers and decorators are there to help you bring your dreams into reality. They believe working with each buyer is paramount, so from the moment you step foot in your new house, it already feels like home.
When deciding on your new home in Lago Mar, we hope you will consider CastleRock Communities as your builder. Each of their homes is built with their homebuyers in mind, so you can rest easy knowing you're getting an incredible value.
Posted on Monday, December 21, 2020