Define Your Style at the Design Center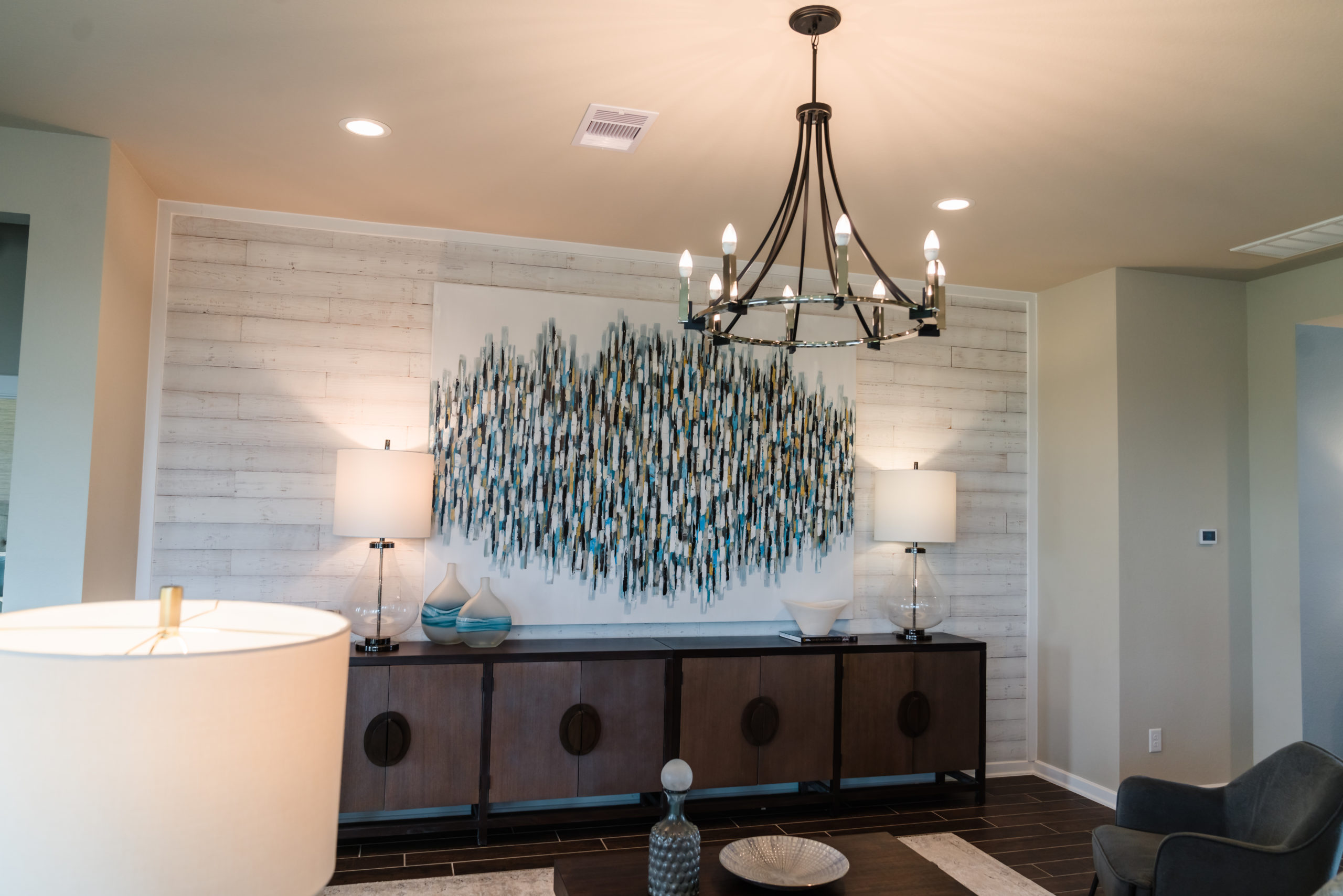 You've toured the Lago Mar models, talked to the builder's representative and settled on the perfect floor plan. What comes next? Probably the most exciting part — a visit to the design center.
Design centers are where you let your personal style show. It's where you pick out the flooring, cabinets, counters, upgrades and options that make your home uniquely yours. Here are some tips for making the most of your visit.
Know What You Can Afford
As much as you might want every option showcased in the model home, understand that adding them inflates the price of your new home. Decide in advance how much you can afford. How much should you budget? Experts think 10 percent of the base price of your home. That means for a $190,000 home you would budget for $19,000.
How Do You Want to Live?
How do you want to live? Maybe you dream of having the neighbors over for a barbecue, but your current home has no patio. You might make an extended patio and outdoor kitchen a priority. If you both work from home, investing in dual office space could be a must. By defining how you want to live in your home ahead of time, you will be able to concentrate on the options and upgrades that meet your needs.
Pick Your Colors, Countertops and Cabinets
What do you like? Seems like a simple question but it isn't. You will be living in your home for a long time, so you want to be sure the colors, counters, cabinets and floors fit your aesthetic. If you aren't sure, look at home design magazines, websites, Pinterest and television programs. Bring photos, paint chips and fabrics to your appointment.
Don't Forget Your Current Furniture
You are going to be moving your old furniture into your new house. Make sure you keep your favorite pieces in mind when you make your décor choices.
Choose Structural Options
Most structural changes are easier to make when your home is being built. Which means if you want an extra bedroom, add it now rather than going through the expense and hassle of doing it after you've moved in. By the same token, you could probably hold off on the hardwood floors until later as they are easy to install.
Choose Upgrades That Add Value
Choosing options and upgrades that add value to your home is a good investment if you think you will be moving. Spend your design center dollars on spa-inspired bathrooms, gourmet kitchens and home offices.
It's Okay to Change Your Mind
Once you've selected your options and upgrades, you may experience sticker shock. As long as you are working within your builder's designated timeframe for this stage of the building process, it's okay to make changes. Decide what's most important and jettison the things that are only "nice-to-have."
Posted on Monday, May 3, 2021