Spend Spring Break at Lago Mar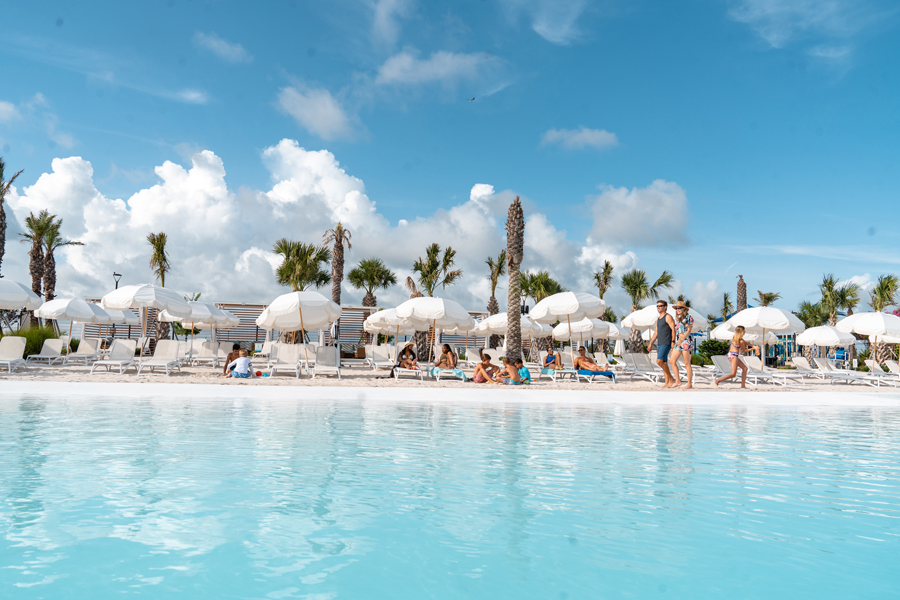 Spring Break should be celebrated at the beach. Sorry, we don't make the rules. What we are doing is offering you a Spring Break beach party you won't soon forget at Lago Mar, 11 a.m. to 7 p.m. March 11-20 and March 25-27.
Tickets are now on sale for the event which will be held at Texas' largest crystal clear lagoon, the 12-acre amenity located at 12930 Crystal View Blvd. in Texas City.
General public tickets for Spring Break at Lago Mar start at $15 for children under age 13 and $20 for those ages 13 and older. Children aged 2 and under get in for free. Tickets prices are subject to change. Advance tickets can be purchased online. Tickets purchased at the box office on-site day of entry will be sold at the highest price levels.
Guests will be able to play on an inflatable obstacle course; reserve resort-style cabanas on the beach and on the water; and ride kayaks, sailboats and stand-up paddleboards. Adding to the fun will be a catapult swing, water jousting, yoga and Zumba classes, a kids splash zone, trivia and other games. Food trucks will be on-site for food and beverage purchases.
Space is limited, and our lagoon events usually sell out, so get your tickets now. We'll see you there! If you are thinking it might be fun to live where every day is Spring Break, stop by our model homes to find out how you can live with us all year round.
Posted on Thursday, February 24, 2022