Spend Winter Weekends on Galveston Beaches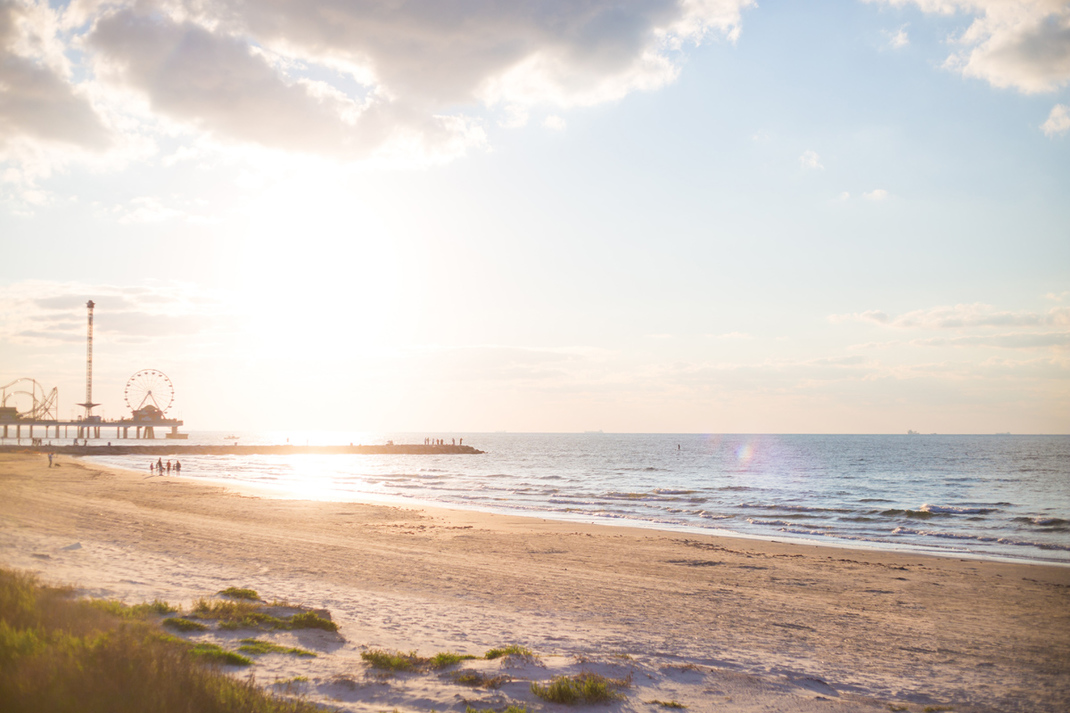 Lago Mar is located less than 30 minutes from gorgeous Galveston beaches. While most residents choose to work on their tans during the summer, visiting in the winter can be a delightful change of pace.
Last February's dusting of snow notwithstanding, Galveston averages 61 degrees Fahrenheit during the month and often reaches the low 70s. That — combined with lower rainfall levels — means you can enjoy Galveston's 32 miles of shoreline in relative comfort. Another advantage is you won't have to fight the crowds for parking and lounging spots.
There are a few caveats. These temperatures don't usually lend themselves to swimwear. Long pants, capris and jackets are probably better fashion choices. Avoid jeans because denim doesn't dry quickly. Layer clothes so if the temperatures rise you can strip down to a t-shirt and catch some rays.
Swimming and surfing are still on the table — just bring a neoprene suit and enjoy the waves.
Walk, jog or run along Seawall Urban Park, one of Galveston's most popular beaches. Follow the trail for a day of fun at the Galveston Island Historic Pleasure Pier amusement park.
Galveston Island State Park is a great place for a stroll on the beach but you can also camp, fish, paddle, birdwatch, geocache, hike and bike. Babe's Beach is considered one of the most beautiful beaches in Galveston. It's also located across the street from restaurants, bars and shops for additional fun.
Speaking of restaurants, Jan. 17 to Feb. 13 is Galveston Restaurant Week. During this annual winter event, local eateries will offer discounted prix fixe menus. New this year is Dine Out for Charity. Restaurants will be collecting charitable donations for Galveston Urban Ministries, Access Care of Coastal Texas, and St. Vincent's House.
After experiencing the surf and turf there are still plenty of things to do including visiting Moody Gardens, the Bryan Museum, Texas Seaport Museum, Ocean Star Offshore Drilling Rig & Museum and Galveston Railroad Museum.
Want to spend even more time in Galveston? Make the move to Lago Mar where every winter weekend can be a beach weekend.
Posted on Sunday, January 9, 2022